Manufacturer's solutions reserved for FMI members
Folding gazebo with quick opening
The perfect solution for
every need.

---
Gazebopiù has the perfect gazebo for you! We offer gazebo for amateur and professional use, with many customization options: different shapes, accessories, colors, up to the fully personalized print, tailor made on the corporate image.
---
The great freedom of configuration is coupled with extreme ease and speed of assembly, which does not require any tools. The pantograph structure of our gazebo allows an easy opening for everyone, without effort or damages, thanks to the care we have reserved for security systems.
PROFESSIONAL GAZEBO GAZEBOPIÙ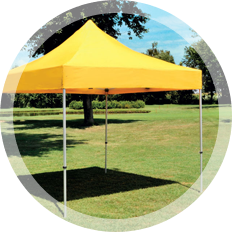 BASIC LINE
Made in 4 standard colors, with 100% waterproof polyester.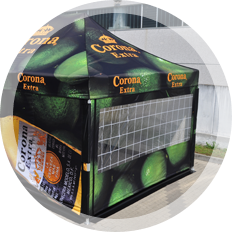 CUSTOM GAZEBO
Gazebopiù realizes your design! Click on the button below to find out more.

---
---
Speaking to us, you'll find the manufacturer, as at the origins of italian craftsmanship.

---
---
HIGH QUALITY AT THE BEST PRICE
The chain shrinks, the value gets up!
We offer the gazebo that we produce on our own, for this motive they're so convenient without losing quality!
---
DELIVERY TIMES
AT MINIMUM
The presence of such a short supply chain also allows a clear improvement in delivery times thanks to direct producer-to-consumer communication.
OUR ACCESSORIES
We have an accessory to meet every need. Grilles, additional verandas, complete benches, stabilizing plates... Everyone is perfect to solve a different need.
---
LATERAL CLOSURE
SYSTEM
The closing system of all our gazebos protects you. No one spit, no water passage, a tightly closed closure.
QUICK MOUNTING GAZEBO
Mounting your gazebo is never
was so easy!

---
Just one minute. No tool is needed and doesn't require much strength: the opening of our gazebo is so simple thanks to the pantograph structure.
1. Place your gazebo upright, as in (figure 1);
2. Pull the structure poles outward (figure 2), and the pantograph system will help you to spread the roof up to full opening;
3. At this point you have to lock the roof, as shown in (figure 3);
4. At last, raise the poles to the desired height as in (figure 4).

Hai ancora qualche dubbio sul montaggio?
GUARDA IL NOSTRO VIDEO!
---
WANT TO KNOW MORE?
Call us at +39 0377 437108
or
Fill the contact form below